Discover the Ultimate Workcation Experience in Malta
Embrace the Perfect Balance of Work and Vacation in the Mediterranean
Have you ever felt burned out at work, desperate for a break yet unable to find the time for a decent vacation? If so, a "workcation" could be exactly what you need. A workcation combines the best of both worlds, allowing you to fulfill your business obligations while still enjoying the advantages of a much-needed vacation.
During a workcation, you have the opportunity to temporarily shift your workspace to a new and fascinating location. The decision is yours: a tranquil coastal property, a lively downtown apartment, or a quiet mountain lodge. This change of location can have a significant impact on your productivity, creativity, and overall well-being.
Welcome to the best workcation destination in Malta, where productivity meets paradise. Consider working remotely while enjoying this Mediterranean gem's sun-kissed beaches, rich history, and dynamic culture. Our workcation program allows you to escape the mundane and embark on a transformative adventure that mixes professional development with unique experiences.
A Stunning Setting for Work and Inspiration
While on your workcation, immerse yourself in the fascinating beauty of Malta. Malta, with its stunning shoreline, crystal-clear waters, and lovely architecture, is the ideal setting for your professional pursuits. Imagine waking up to breathtaking views, working in a cool breeze, and drawing inspiration from the rich cultural legacy that surrounds you. Unwind after a productive day of work by taking a leisurely stroll along Malta's charming promenades, like the Sliema waterfront or the picturesque Valletta Waterfront, lined with cafes, restaurants, and boutique shops. Treat yourself to a delectable sunset dinner overlooking the azure Mediterranean Sea, savoring fresh seafood and local delicacies.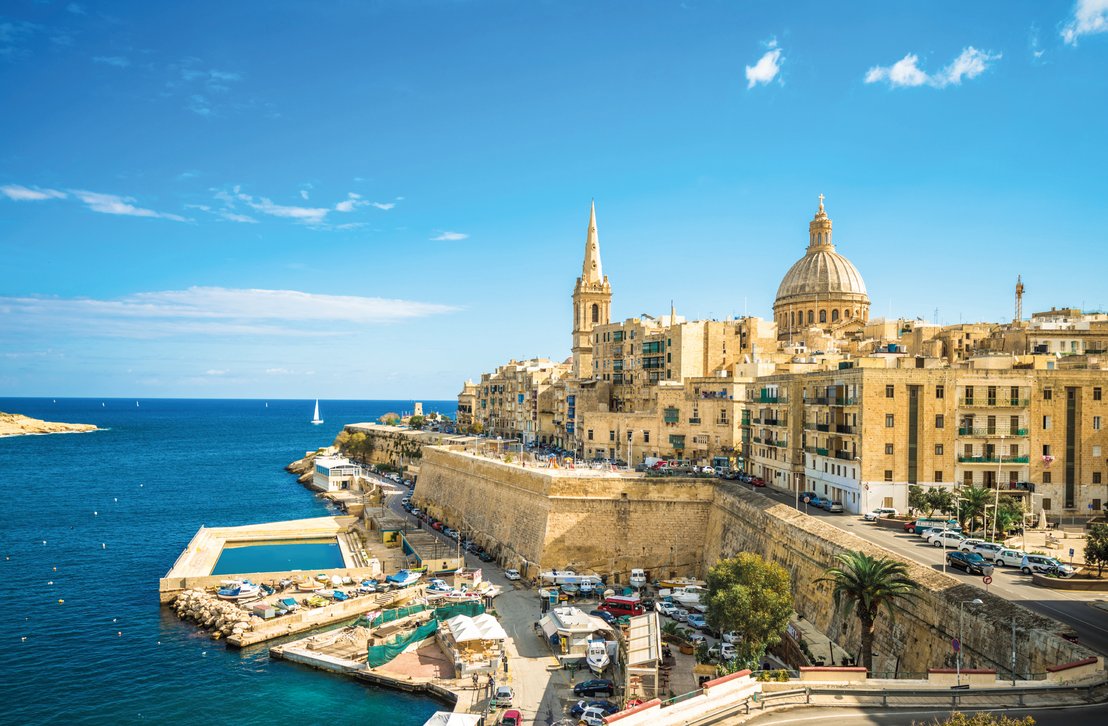 Co-living and Co-working Spaces
Our workcation concept provides exclusive co-living and co-working spaces designed to boost productivity and build a feeling of community. Stay in modern and comfortable rooms that provide the ideal combination of business and leisure. Our specialized co-working areas are outfitted with high-speed internet, comfortable workstations, and all the amenities needed to ensure a smooth remote working experience.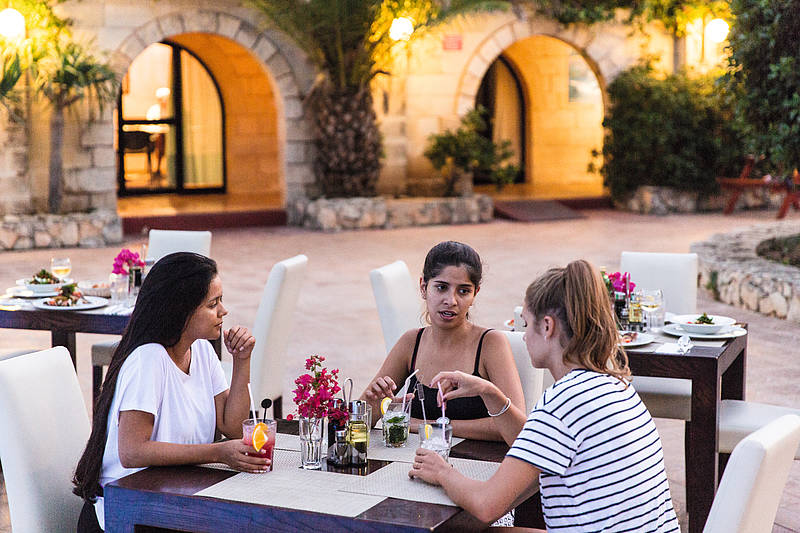 Connect and Collaborate with Like-minded Professionals
One of the most valuable aspects of a workcation is the ability to network with like-minded individuals from all over the world. In a helpful and stimulating environment, you can share ideas, collaborate on projects, and build your network. Participate in networking events, workshops, and social activities aimed at fostering meaningful connections and creating lasting memories.
Explore the Wonders of Malta
When it comes time to unwind from work, Malta has a numerous amounts of gems just waiting to be found. Dive into turquoise waves, visit ancient temples, wander through lovely villages, or savor wonderful Mediterranean cuisine. Malta provides a broad choice of experiences that will enrich your workcation journey, with its rich history, colorful festivals, and magnificent landscapes.
Work-Life Balance and Well-being
We realize the need of striking a healthy work-life balance at a workcation. Enjoy the magnificent outdoor settings, participate in yoga or meditation courses, or simply unwind with a relaxing walk along the coast. Embrace the Mediterranean way of life and focus your well-being to ensure that you return from your workcation recharged and revitalized.
Utilise the chance to cooperate and network with individuals from diverse industries while on your workcation to forge new relationships and prospective business opportunities. Your creative and problem-solving skills will be enhanced by the Mediterranean setting, which will ultimately result in a more satisfying and successful work experience.
In conclusion, a workcation in Malta presents an incredible opportunity to immerse yourself in a captivating Mediterranean environment while striking a harmonious balance between work and relaxation. The island's magnificent outdoor settings, diverse wellness activities, and breathtaking coastlines combine to create an ideal backdrop for recharging and revitalizing your mind, body, and spirit.
During your workcation, you'll have the opportunity to embrace the Mediterranean way of life, which values relaxation and enjoyment of the present moment. Take breaks from work to savor the island's delectable cuisine, with its fresh seafood, locally sourced ingredients, and flavorful Mediterranean dishes. Indulge in leisurely walks through charming villages, where you can soak up the warm hospitality of the locals and immerse yourself in the rich cultural heritage of Malta.