Coliving and coworking at inspiring places
Unlock a whole new level of creative, productive energy - the ultimate flexibility to work in an inspiring environment at your pace.
Coworking and coliving is no longer a new form of work: freelancers, start-ups, creative people, digital nomads, larger companies and project teams have been doing this to boost their productivity. What is a coworking and coliving space? It is a way to be independent while also working with others. Despite everyone works on individual projects, networking, exchange and mutual help are central components. Project teams from larger companies also like to use collaborative workspace as a retreat to concentrate fully on an objective without the distractions of everyday office life.
In a world where many people can work anywhere, coliving is the way of living that corresponds to the current zeitgeist. Young people live together in furnished flats. There is a constructive and communicative atmosphere in which all co-inhabitants support each other to realize their ideas. Co-Living is a mixture of working and living together.
There is a community. People have never been as flexible in their careers as they are today. And because it will certainly stay that way, that you and others want to work more and more often for a time in a new place. We turn your stay into a community experience. We make sure that you don't feel like an alien.
SC-Cowork offers ideal conditions to create new networks, find like-minded people or friends due to the unique atmosphere of its location. Our Coworking Spaces are office spaces shared by many people and businesses. They are defined by open spaces that encourage exchange between coworkers. The open space can consist of desktops, lounges with sofas, a bar or a sundeck. Internet, beamer, printing services and conference rooms are available. The areas and workstations are fully equipped.
The coliving apartments of sc-cowork are always located close to the working spaces. Often the appartments form a creative campus together with the office space, so that there are many possibilities to get together and the distances are short. But there is still the possibility to separate private and work.
Why not work and live at a place where others spend their holidays? Be impressed by new people and impressions.
Come and start right away!
Get inspired by a new environment
Have flexible duration and costs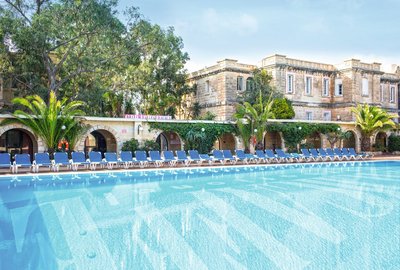 from 14 € a day
Enjoy coworking & coliving on unique campus with large pool.
More information »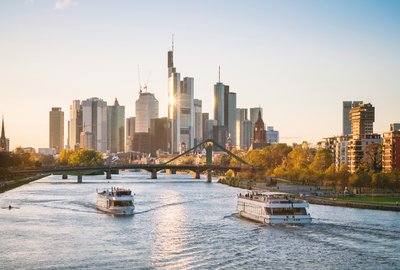 from 14 € a day
Coworking and Coliving with inspiring people in the heart of Europe.
More information »
Who is coliving and coworking for?
In our Coworking and Coliving Spaces a diverse community of different people and businesses come together. At first we partnered mainly with freelancers, but now there are more and more start-ups and established companies that call SC-Coworking their home. The arrangement of the community varies from location to location.
Not yet hardened from coliving? That's the next step in coworking and a trend that's spreading from Malta to Barcelona, Florence, Vancouver, Montreal, Toronto and Playa del Carmen. Coliving is specially aimed at the self-employed, founders of start-ups, creative people, people who like to travel a lot, so-called 'digital nomads' and phenomenal as a team-buliding event for project teams of larger companies.

This is the kind of living that corresponds to the current zeitgeist. People live together in modern apartments. The rooms are furnished according to current standards and are very comfortable. There are modern, fully equipped kitchens and common rooms. Some co-living facilities are additionally equipped with gardens, work spaces, pools, roof terraces, laundromats, bars, restaurants or libraries. If you prefer to get to know the local customs better, learn a new language, we will find a suitable host family for you, which is also possible with SC-Cowork.
In a world where people can work from anywhere, co-living is the ideal modern way to live. Our guests support each other to become creative and realize their ideas. Meet like-minded people and support each other, organize and network together. You will not only share a living and working space, but also synergy, know-how, ideas and industry contacts, and benefit from the mutual exchange of experience with like-minded people and stimulate each other. We are a curious bunch of people who enjoy life and want to develop further. Respect, humanity, friendship, curiosity, passion and integration are important to us, without these values we would not be.
All our apartments and host families are not far from the actual coworking location. You can always reach them on foot or within a short time by public transport.
A brief history of coliving
Even before the terms coworking or coliving space were invented, there were people who were doing this if not by name then at least by idea. In 1999, flexible jobs were offered at "42 West 24" in New York. Three years later, the "Schraubenfabrik" opened a founder community centre in Vienna.

Brad Neuberg is considered the inventor of coworking. In 2005, he launched the San Francisco Coworking Space in the "Spiral Muse", which was actually a former healing center. Initially, desks were only set up on Mondays and Tuesdays and there were only five workstations in total. Later the "Hat Factory" was built and the term "coworking" was born. It was during this time in Europe that the first dedicated coworking spaces opened. One of these included the "Citizen Space" in Zurich.
Around these iconic places, flat-sharing communities of like-minded people have formed, where people wanted to live and work together in a communal way to inspire each other. In contrast to student flat-sharing communities, the flatmates here pursue common economic interests and try to support the comunity in a meaningful way. The motto is capitalism yes, but social and together. Of course, in times of digital work, it's also about connecting, making new friends and gaining experience away from the desk.
And also at SC Co-Living in Malta, digital nomads or teams have regularly come for a retreat since the early 2000s. Back then, it was more people who knew the campus from other contexts and wanted to spend more time there or recommended it to their colleagues as an ideal place to stay for outgoing and experience-hungry people. So since the early days, through word of mouth, there has been a steady flow of participants.